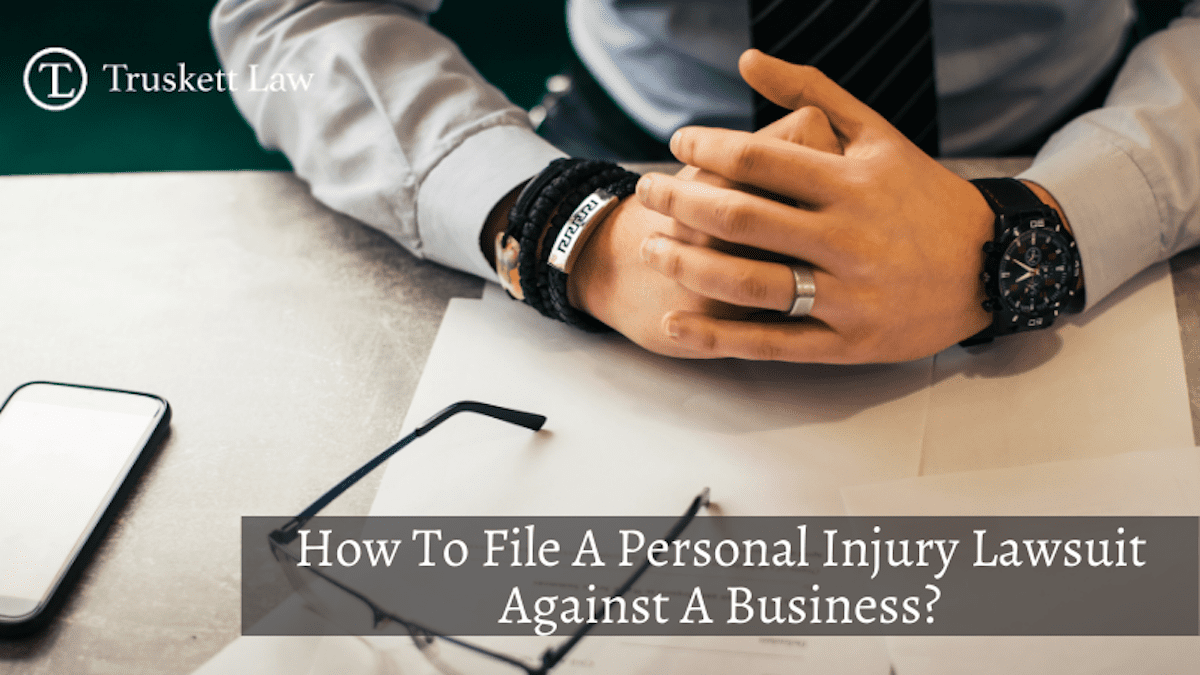 22 Feb

How To File A Personal Injury Lawsuit Against A Business?
Filing a Personal Injury Lawsuit Against a Business
If you have been injured by a business, there are some steps that you need to take to file a lawsuit against them. Many people would think that they do not have the proper information on how to go about doing this. This article will give you some tips regarding personal injury lawsuits against businesses.
How do you file a personal injury lawsuit against a business? Much of this process is similar to filing a personal injury lawsuit against an individual. However, it is even more important to have a professional lawyer as a business will have more aggressive representation. 
After some further research, I have been able to find out what you need to do right away, what the law calls for, what information you need, and the steps to follow when filing a lawsuit against a business. I trust this article will give you the confidence and information you need when filing against a business entity.
What To Do Right Away
When you have been injured by a business, you should contact a personal injury lawyer as soon as possible. You can usually do this over the phone or the internet. Your attorney will help you determine if filing a lawsuit against them is something that you should pursue.
What Does The Law Call For?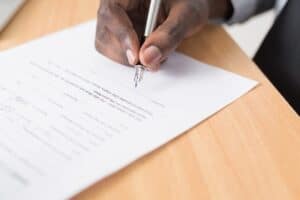 The law is called the Federal Tort Claims Act which is Title 28, United States Code, Section1346(b). This law was passed in the year 1946.
This gives you the right to file a claim against the United States government if they are responsible for injuring you or causing damage to your property.
There are time limits given with this law, so you should seek legal help as soon as possible. The Federal Tort Claims Act is typically for personal injury cases that involve the military or security guards.
You can also sue under this law if you were injured in federal prison, when you are dealing with land owned by the government, and when your case involves people who work for government agencies such as police officers, firefighters, and paramedics.
If you feel that filing a claim against the United States government is not for you, go to your attorney and seek legal advice.
Information That Is Needed
When it comes to personal injury lawsuits against businesses, it helps if you can provide documentation that will help support your case. The more information that you have on the incident that occurred, the better off you will be.
Some Examples of Documentation Include:
Your doctor records
Photos of your injuries and damage to the property
Damage estimates on your property
Medical bills
Documentation supporting lost wages or loss of future income due to injury or illness
You do not have to go through this process alone. There are attorneys out there that will be willing to help you in this situation. If they do not, you can always seek advice from another attorney to see if they will be able to assist you with your injury lawsuit against a business.
To be successful in your lawsuit, you need to understand what needs to be done at each step of the process.
1. What Can You Sue a Business For?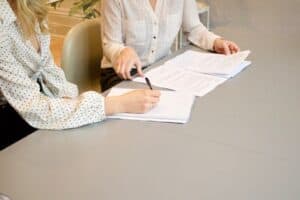 Personal injury lawsuits against most businesses typically involve claims of negligence, although intentional torts may also be involved in some situations.
It's important to note that different states have different laws and regulations regarding what constitutes negligence, so the definition of this term is going to vary depending on where you live.
This variation between states may have a large impact on whether your case can be won.
2. Who is Responsible For the Injury?
To file a personal injury lawsuit against a business, you will need to prove that someone working for that business was responsible for causing your injuries or other damages.
If you were injured during a business transaction, for example, and you believe that there was something wrong with what you purchased or how it was made, then the company responsible for making your purchase may be liable.
3. Proving Negligence
To prove that negligence has occurred in a personal injury lawsuit against a business, you will need to prove four things:
That the person or business you are suing owed you a duty of care;
That they breached that duty;
That their breach caused your accident, and;
And that you suffered some kind of injury or loss because of this.
4. Proving Damages
Personal injury lawsuits can be extremely complex and it may not always be clear what you need to do to prove the extent of your injuries.
You may want to hire a personal injury lawyer who can provide guidance on this matter and who will ensure that all of the necessary evidence is gathered and presented as part of your case.
5. Statute of Limitations
It is important to remember that every personal injury case has a statute of limitations, meaning that you must file your lawsuit before this time limit runs out.
If you fail to do so, then the defendant will ask the court to dismiss the case. This is why it's so important for you to act quickly if you want to file a personal injury lawsuit against a business.
Most small business owners are unaware of the steps to file a personal injury lawsuit against them. This is due mostly because they are not experienced in dealing with lawsuits and do not want to face any kind of litigation, no matter how often it happens.
Process When Filing Against A Business
Here is a rundown of the general process for filing a personal injury lawsuit against a business:
Step 1
The person who has been injured needs to get in touch with a lawyer. Before hiring any lawyer, the plaintiff should find out about his or her experience and the results of previous cases that they have handled.
A quick internet search will provide all the information required. The lawyer will provide a consultation about the circumstances of the incident and explain what should be done next during this first step.
Step 2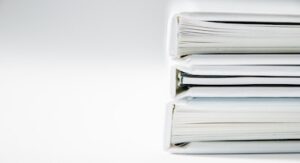 After consulting with your lawyer, you should file an online notice or discovery letter to ensure that the insurance company for the business has all the information it needs, as soon as possible.
The sooner the defendant's insurance company gets the notice of your claim, the quicker it can investigate and possibly resolve the case.
The discovery letter should include information about the individual who was injured, along with their contact information, as well as an explanation of how he or she was harmed during normal business hours.
Step 3
A registered process server or an assistant from the lawyer's office must hand-deliver a copy of the notice to the defendant.
Before it is served, send a proof of service by fax or email to confirm that the paper was delivered successfully and note the date and time in which this occurred. Keep in mind that if any papers have been served via certified mail, you should receive a green postcard in the mail.
Step 4
Make a demand for compensation. The demand can be in a lump sum or a series of payments, but it must reflect the amount being sought to receive damages from the business owner.
Keep in mind that you have up to 2 years from the date of injury or up to 3 years from the date of death to file a civil case, so you should try and reach an agreement.
Step 5
Wait for the defendant's answer. If the defendant agrees to the terms set out in your demand, then all that needs to be done is wait until the money is received.
However, if they decline or ignore your offer, then you will need to proceed with filing a civil lawsuit.
Step 6
File the lawsuit and appear in court. The court will then set a trial date and send out notices, as well as issue subpoenas for any witnesses who intend to take the stand during the trial.
The defendant may even ask for depositions (interviewing your witnesses before the actual trial) at this time.
Step 7
Proceed with the trial and follow the judge's orders.
What happens during the trial will depend on what type of personal injury claim it is, but usually involves presenting evidence on your behalf to prove that you are entitled to damages because of the defendant's error or negligence. A jury may also be involved, depending on your state's laws.
Step 8
If the verdict is in your favor, then you will receive damages according to the jury verdict or what the judge has decided upon if there was no jury present. The plaintiff may also be awarded attorney fees and expenses for having to go through this process.
Now that you know how to file a personal injury lawsuit against a business, you can hopefully prevent anything similar from happening to you again.
Concerns When Filing a Personal Injury Lawsuit
Here are a few common concerns when filing a personal injury lawsuit:
The Defendant Will Try to Blame You for Your Injuries
Many individuals file personal injury lawsuits because they were injured due to an action of another party. The defendant or other party involved may claim that it was your fault, but this is not true in most cases.
Settlement Offers May Be Low or Denied
If you are in the process of filing a personal injury lawsuit against a business, they may offer you an amount that is much lower than you deserve.
This can also happen if the defendant is trying to delay payment until after your case has been resolved. If this occurs, you do not have to accept the low settlement offer. It is in your best interest to seek legal advice before accepting any settlement offers.
The Defendant May File Bankruptcy
If the defendant files for bankruptcy or does not pay for your injuries, it can be difficult to recover funds. If they are unable to pay you, then they may file for bankruptcy. This can stop your lawsuit and make it difficult to pursue compensation in another way.
You May Lose the Legal Battle
If you are using a business, they might be represented by an experienced law firm with many resources. Even if you have made it this far, there is still a chance that you could lose the case against them, and all of the time, effort, and stress that you have put into this process would be for nothing.
The Defendant Will Try to Settle Quickly
Many defendants will make an early settlement offer as a way to beat you in court without compensating for your injuries.
They know that they may lose the case if it goes to trial, so they want to settle quickly. You will not know how much you can get if you accept their offer so do not risk your full settlement amount by settling early.
The Defendant Could Counter-Sue You
Another concern individuals filing personal injury lawsuits against businesses may face is that the defendant or other party involved may file a lawsuit against them. If this happens, you may have to file a counter-suit.
In Conclusion
If you are facing a personal injury as the result of a business's negligence, don't hesitate to reach out to our team today!