17 Sep

What To Expect From a Free Personal Injury Lawyer Consultation
Free Personal Injury Lawyer Consultations: What to Expect
Sometimes life takes a different direction than you may have envisioned. When you are hurt in an accident that results in an injury, you may have a legitimate case against an insurance company or negligent party and can seek legal compensation. However, personal injury cases can get pretty confusing. That's why it is best to consult with a injury lawyer who can help.
So, what can you expect from a free personal injury consultation? A personal injury consultation serves as a way to receive advice and counsel from legal professionals. During a consultation, the attorney will help to solve whatever problem you are facing. They can help determine how well your case will do in court, how strong your evidence is, and whether they can take your case. 
The Purpose of a Personal Injury Consultation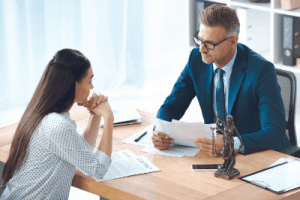 Finding the right personal injury attorney can be an overwhelming process. How do you know whether or not a particular lawyer is the best fit for your case? Or how do you know someone is willing to work with you, depending on the type of claim you are trying to make legally?
That's what consultations are for! By consulting with a lawyer, you can receive legal counsel to aid you in the process of a legal claim! This article will tell you what to expect from your free consultation with a personal injury lawyer.
To properly and effectively make your case, an attorney must first have a full understanding of your situation. That's what a consultation helps them to grasp thoroughly. So, when you meet with a lawyer when seeking legal counsel, be sure to give them as much information as possible, so they have a proper understanding of what happened. A free personal injury consultation helps you to get a sense of how a lawyer works with no risk to you.
Choosing a Personal Injury Lawyer To Consult With
It's essential to choose a lawyer that understands personal injury law that has experience. The difference between one attorney's experience and dedication could mean the difference in winning or losing your case. That's why it's essential to find a lawyer that suits your needs. Think of consultations as a sort of interview where you see if a lawyer is the right fit for the job for which you'd want to hire them. 
Truskett Law has more than 13 years of experience handling personal injury cases. Our core values include community, safety, educating clients, and advocacy. We are proud to serve our community and are dedicated to you and your personal injury case. Truskett specializes in personal injury law, so you can rest assured that they are knowledgeable in legally guiding you.
When you look for a personal injury lawyer, you will also want them to be completely honest with you. You don't want someone who isn't candid with you from the beginning of your client-business relationship. Truskett does just that.
We're honest with you from the get-go, whether it's good or bad. Lastly, you want a personal injury lawyer that has legitimate care for you and your well-being. Truskett carries compassion towards our clients and each case we handle.
What to Bring to a Free Personal Injury Consultation
When you go to a consultation, you'll be explaining your case's situation to the attorney. When you do so, you should bring along any evidence to support your claim. This will validate what you are saying and make it easier for the lawyer to size up your case. You don't want to only "tell your side of the story." You'll want to have evidence to corroborate what you've told the attorney. Evidence that may prove to be helpful includes:
Pictures or videos of the scene or injury
A copy of a filed report
An accident report
A police report
An eyewitness' testimony
An eyewitness' contact information
Medical bills
Medical records
Any notes you may have taken
If you aren't sure something can help, play it safe and bring it to your consultation just in case.
How to Make Free Personal Injury Consultation Productive
You'll also want to make sure that you come prepared with questions so you can have them answered. The better prepared you are, the better the outcome of information will be. Before you go to the consultation, list out your reasons for wanting to go.
Ask yourself what you want to achieve during the consultation and what key information you need to obtain to reach that goal. Once you know what key information you will be searching for, create a list of questions you'll want to be answered.
After you've created this list, it isn't a bad idea to search online for answers to these questions beforehand. If your question can be easily answered through Google, you shouldn't need to ask it during the consultation.
If the results confuse you or don't answer your question, then make sure to ask it when consulting. If you can glean a foundational understanding, you can come better prepared for your meeting with the lawyer and get straight to the point.
Questions to Ask During a Free Personal Injury Consultation
During the consultation, you'll have the opportunity to ask questions. Questions are a great way to find a trustworthy lawyer. You'll want to ask questions that prove they're an attorney that you can confide in and make you feel comfortable. Learn more about them and see if they're a good match for you. Questions you can ask include:
How long have you been practicing?
How long have you focused on personal injury law?
Do you have experience handling cases like mine? If so, how did they turn out?
Do you think I have a case to pursue compensation?
Who within the firm would be working on my case?
Who would I call if I have questions or concerns?
How long will my case take?
What problems do you see with my case?
Is there anything I need to be doing right now?
Is there anything I shouldn't do right now?
Lawyers will know how to direct the flow of conversation and questions throughout the consultation. They should ask the right questions, listen attentively to your answers, explain what the future could look like, and demonstrate their value in helping your case.
Questions the Personal Injury Lawyer May Ask
The lawyer will also have time to ask you questions during the consultation. Most likely, they'll ask you more questions after hearing the details of your case. They may ask questions to find out what percentage, if any, of blame is yours.
They may ask re-worded questions to see how you answer them. When answering, be truthful, open, and honest from the beginning. This helps the attorney determine if they're willing to take on your case. They'll consider many factors, including the strength of your case or the projected recovery.
Discussing Fees and Costs At a Free Consultation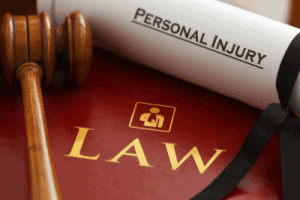 Be prepared to discuss attorney fees and court costs during the consultation. Usually, lawyer fees can be paid in several different ways, including contingency fees, hourly rates, and flat fees. A majority of attorneys work on a contingency basis.
This means their payment will depend on the outcome of your case. The fee would only be paid to your lawyer if they recover a settlement offer or a verdict is reached. A contingency fee allows the lawyer to receive a percentage of the client's recovery as a fee. However, if the claim is not successful, they do not recover a payment. It's important to discuss this beforehand so that you are fully aware of any fees or costs.
Personal Injury Legal Process Explanation
A lawyer can help to explain the legal process during a consultation. They can thoroughly go into details and offer advice in filing a claim. Should you be eligible to take legal action, your attorney will help guide you through the process, which includes:
Investigating and collection of evidence
Reviewing medical records
Calculating the value of your injuries
Preparing a letter to demand compensation
Negotiating with the insurer to obtain a fair settlement
Filing a lawsuit if a settlement is not reached
Going to trial, if necessary
This is only part of the legal process that a lawyer helps walk you through and looks different for each case. That's why consultations are essential to understanding the legal process.
The Personal Injury Attorney May Not Take Your Case
It's possible the lawyer won't take your case. You may think that you've found a lawyer that fits your needs well, but a consultation goes both ways. When consulting, a lawyer sees if they'll agree to take your case. A lawyer may decline to accept your case due to:
There is a conflict of interest.
The statute of limitations has expired.
Your injuries are too small, with a slight recovery.
Several other personal injury lawyers have rejected your case.
You have too much responsibility in the accident or damages or injuries that occurred.
The attorney doesn't handle cases like yours.
The fit doesn't work.
If a lawyer decides not to take your case, they may refer you to another law firm that may help you. If they don't refer you to one, don't be afraid to ask if they know of anyone who'd be interested in a consultation with you.
You are Truskett's highest priority. We make ourselves available when you need us and strive to serve you to the best of our ability. We're passionate about you having a full understanding of your rights. Truskett Law can help to simplify the process. Contact us today to schedule your free consultation!