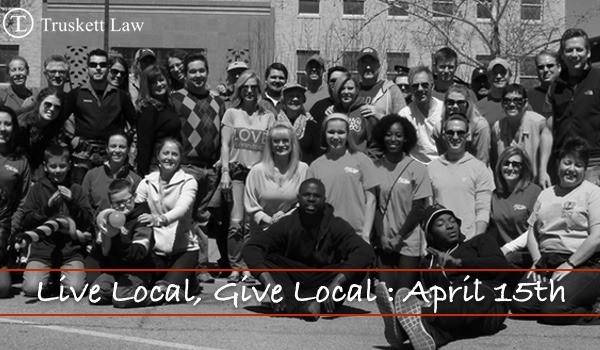 13 Apr

Live Local, Give Local – April 15

It's the time of year again for us to celebrate spring and Easter by handing out food and helping those in need!
As a part of the Live Local, Give Local project, we will provide meals to 750 pre-screened families this Saturday, April 15. The event will take place from 11 a.m. to 1 p.m. outside The Vault restaurant, 620 S. Cincinnati Ave.
Recipients were selected based on need by Iron Gate and other organizations receiving the food. Other groups receiving food items include the Disabled American Veterans, Mental Health Association, Day Spring Villa, and Youth Services.
We are in need of two things:
First:
If you would like to volunteer to help hand out the ham and 20 other food items, please email me at john@trusketlaw.com and let me know. Volunteers have been asked to meet at the parking lot by 10:30 a.m
Second:
We need your contribution.  To feed a family of four a ham and 20 other food items, the cost is $20 per family.  We need to raise a total of $15,000 to fully fund the event. All donations are tax-deductible
You can donate online at https://wwwlawyersfightinghunger.org/donate or mail a check made payable to Lawyers Fighting Hunger. Our firm has committed to donating $1500 towards the event. All donations will help us reach our goal so please consider giving today.