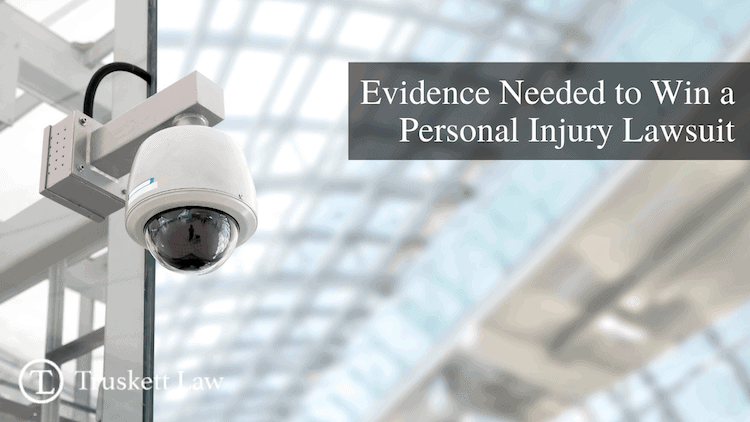 17 Sep

Evidence Needed to Win a Personal Injury Lawsuit: Complete Guide
Evidence to Win a Personal Injury Case
If you've been involved in an accident that resulted in personal injury, you may want to seek compensation. A personal injury lawyer can help to guide you through the legal process. When pursuing legal compensation, it's essential to understand the different types of evidence needed to win your personal injury lawsuit. To ensure that you receive the proper compensation, you'll want to work with a lawyer to present the best possible evidence to hold the defendant liable. This article will serve as your complete guide to what evidence you need!
So, what evidence is needed to win a personal injury lawsuit? When you build a case to support your claim, you will want to gather as much evidence as possible. Generally, evidence that is credible in court includes accident reports, medical records, employment records that show lost wages, photographs or videos of the scene, injury or damages, physical evidence of injury or damages, witness statements, pain journals, and insurance policy information.
Your personal injury attorney can help you determine what evidence will best support your case, and if additional evidence needs to be collected.
Types of Personal Injury Lawsuit Evidence
Accident Reports Personal Injury Evidence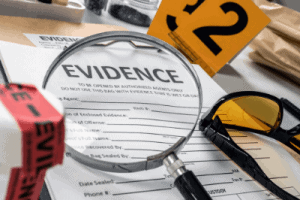 Typically, when you are involved in an accident, a police report or accident report is filed. When law enforcement responds to an accident scene or when an accident results in death or severe injury, a report is filed. This is generated by the investigating officer who responds to a request for assistance at the scene of an accident.
A report will include a summary of information concerning the accident. Accident reports help to provide an unbiased and objective account of the accident. It also is the official record that often names which party according to the investigating officer believes is at fault.
To get a copy of the report, you can request a copy from the law enforcement officers that drafted the report. Usually, the investigator will leave you with information regarding the account before you leave the scene. You can also receive a copy through your insurance company if they requested it.
As soon as you are able, make your own notes and record your account for yourself. Write down every important detail you can remember. As time progresses, keep your account updated. By keeping your own account, you'll be able to convey any differences and issues you experience fully.
Using Medical Records As Personal Injury Evidence
If you were injured, seek medical attention immediately. By promptly responding to your medical needs, you can prevent further injury. The types of medical documents that you should keep copies of including emergency room records, hospital records, autopsy records, medical bills, receipts for payment of medical bills, records from physical therapists, and psychology records.
You may also want to request your medical records from your primary care physician to show your health before the accident. Sometimes an insurance company will try to claim that your injuries from the accident are pre-existing, and your medical records can prove when you received your injuries.
Employment Records to Show Loss of Wages
If your injuries are a result of the loss of wages or the ability to earn wages, you may be able to recover lost pay. You can request your employer document the days that you are unable to work, your pay rate, and the number of hours you average per week. You may also want to ask for a doctor's note that states whether your injury prevents you from working. This should also detail the number of days you should be off work.
You may also need to prove your earnings before your accident to show how much you lost. You can use your W-2 to prove your lost wages during the time you recover. You can also keep receipts or proof of expenses relating to the accident. This could include receipts for:
Medical care and supplies
Rental vehicles or alternate transportation
If you suffered an injury and relatives travel to provide you care, you should record their expenses as well.
Photos, Videos, and Audio of the Scene, Your Injury, or Your Damages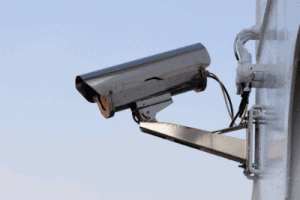 Videos or photos as evidence can include images before, during, and after the accident. This can provide crucial evidence and context, and help to strengthen your case. Following an accident, you should take as many photos and videos as you can if physically possible.
When you take pictures or videos, be sure to get multiple angles and perspectives. Taking them as soon as possible shows the most accurate condition of the evidence immediately after the accident. Ensure that the date is clearly marked.
Images should include the accident scene, your injuries, damages to your property, and any other damages you sustained. You should also make sure to document your injury while recovering. Other than personal images, there may also be media submitted as evidence from street cameras, dash cams, facility cameras, or security cameras.
It's wise to store and backup your videos and images. In addition to pictures and video, audio recordings may prove evidential. An example of an audio recording is a 911 dispatch call. These audio recordings provide a real-time account of the nature of the incident.
Physical Evidence of Personal Injury or Damages
The fault for an accident can sometimes be proven by physical evidence, evidence that can be touched or seen. This type of proof is different than a mere description of the incident. When harmed in any sort of accident, there is often physical evidence of an altercation.
This can include weapons or any tangible object the court may observe, such as clothing, equipment, tools, vehicles, or weather patterns. Examples of physical evidence include worn or damaged stairs or a dent in a car from an automotive accident.
Physical evidence can often be the most helpful in less complicated cases when determining who is at fault or what caused the injuries. It can help prove the nature of your injuries and their extent. Take care to preserve physical evidence properly so it is not lost, tampered with, weathered, destroyed, or repaired.
Using Witness Statements As Personal Injury Evidence
Witnesses are those who saw or heard the incident that occurred and can also include those who have relevant information concerning the accident. This could consist of the people involved or those who can speak as to why the accident took place.
Witness statements can be gathered through different sources, including investigating police and law enforcement, parties involved in the accident, and the federal oversight agency that has jurisdiction over the area or scene of the accident.
Often, witnesses are those who physically saw or heard the indecent happen, but they can also be family members or friends who can give an account. Some witness accounts are written or audio recording. Almost anyone connected to the case as a witness may help by sharing their testimony.
Using a Pain Journal as Personal Injury Evidence
While medical records may demonstrate medical damages, it can be difficult to understand the pain and suffering you've endured. Personal injury lawyers recommend keeping a journal where you detail your experience to the best of your ability.
Keeping a record of the differences between your everyday life and the impact your injuries or damages have on your daily life helps the court to see the significant differences. In your journal, you can note the physical, mental, emotional, or any other difference that affects your daily life. Take photos, note how you feel, and your medical appointments in your journal.
Insurance Policy Information
If the incident involves a claim with your own insurance provider, give a copy to your personal injury lawyer. They'll be able to see your policy information, limitations, and coverage details. Keep copies of any correspondence between yourself and the insurance company.
What to do with Your Personal Injury Evidence
Once you've started collecting personal injury evidence, create a place to keep physical evidence and a folder for all your documents. It would be unfortunate if you misplaced or lost any of the necessary evidence, so be sure to keep everything in a safe place.
Keep a digital and physical copy of your proof, so that if something happens to one, you'll have the other. You can also create a master list of things you have and what you still need. Your personal injury lawyer will be able to help you keep track of what you have and what you need.
To ensure that you are legally appropriately represented, a plaintiff should hire a personal injury lawyer to help them in their case. By hiring an attorney, you can help to clearly make your case to the court, assist you throughout the claim, and protect your legal rights while seeking the proper compensation.
Our team at Truskett Law wants to help you win your personal injury case. By meeting with us one-on-one, we can determine the best course of action for you. We care deeply about every case that crosses our path and are dedicated to serving you! Truskett lawyers have over 13 years of experience exclusively in personal injury law. Contact us today for a free consultation. We'll help you collect the proper evidence needed to win your case!
Don't risk it. Call Truskett.