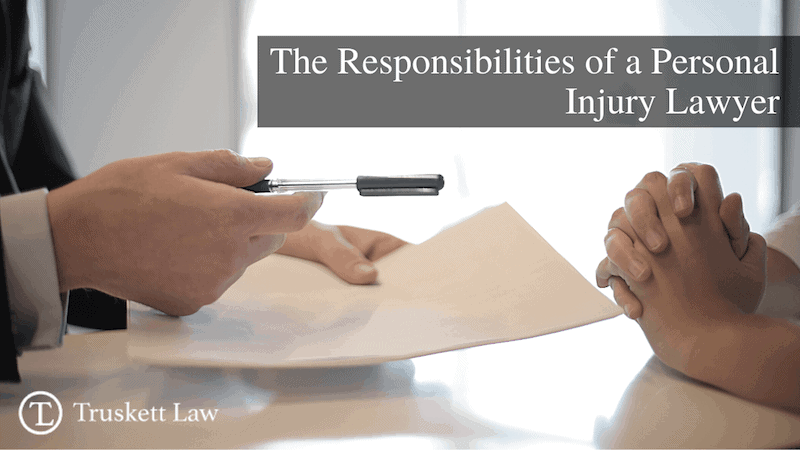 22 Jul

What Do Personal Injury Lawyers Handle? Complete Guide
What Personal Injury Lawyers Handle
Maybe you are looking for a personal injury lawyer to represent you for a particular situation, but you are unsure if a personal injury lawyer fits your needs. After all, lawyers handle many different clients with a variety of conditions for each case. So, how do you know a personal injury lawyer will fit your needs? This article serves as your complete guide!
So, what do personal injury lawyers handle? A personal injury lawyer provides legal services to people who claim to have been injured, physically or psychologically, due to the negligence of any entity, company, government agency, or another person. They help individuals recover financial compensation.
Personal injury lawyers fundamentally practice in the area of common law or tort law. Personal Injury Lawyers are also referred to as "trial lawyers."
Cases Personal Injury Lawyers Handle
Tort law covers all civil litigation for injuries or wrongdoings resulting from negligence. The purpose of tort law is to make the injured party whole again and discourage others from committing the same offense.
Examples of common personal injury cases include loss of earning capacity due to inability to work, pain and suffering; reasonable medical expenses; emotional distress;  injuries from slip and fall accidents, traffic collisions, defective products, workplace injuries, and professional malpractice.
Any claim or case that involves an injury that is bodily or mental is a personal injury case. Some of the most common types of cases include, but are not limited to: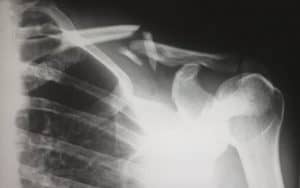 Animal Bite Injuries or Animal Attacks- this can consist of when another person's pet bites you, and you expect the animal's owner to pay for your damages.
Assault– any intentional act that is meant to cause the victim to think they are in harm's way, or they are about to be touched in a harmful way by another person.
Auto Accidents– injured parties have a legal right to pursue compensation for medical expenses, lost wages, and many other related expenses.
Aviation Accidents– you can seek similar compensation to an auto accident.
Battery– when an offender makes intentional and harmful or offensive contact with another person.
Bicycle Accidents– this is similar to auto accidents.
Boating Accidents– this is also similar to auto accidents.
Brain Injuries– a traumatic brain injury is defined by the Centers for Disease Control and Prevention (CDC) as a "bump, blow or jolt to the head or penetrating head injury that disrupts the normal function of the brain."
Birth Injuries- many different medical errors can cause these but do not always lead to a medical malpractice lawsuit. If a birth injury occurs, the plaintiff should discuss whether or not their injury is a result of medical negligence.
Burn Injuries– burns can inhibit a person from living their life to the fullest. This can leave a person with medical bills, lost income, and pain.
Construction Accidents– these can lead to serious injury for both workers and non-workers.
Catastrophic Injury- these injuries can lead to permanent impairment, which can lead to life-long treatment.
Defective Products- these claims are subject to a "strict liability" rule. In these cases, the victim does not need to prove that someone made a mistake or was otherwise at fault in causing their injuries.
Insurance/Bad Faith Claims– this occurs when an insurer fails to defend or pay a valid claim which has been brought against a covered individual by an injured plaintiff.
Intentional Infliction of Emotional Distress– this may look like liability can arise when one person's extreme and outrageous conduct intentionally or recklessly caused severe emotional distress to another.
Mass Transportation Accidents– this can look like automotive accidents but involves public transportation.
Medical Malpractice– a negligent act or omission that is a breach of duty that causes excessive damage to the body or surgical site.
Motorcycle Accidents– this is also similar to auto accidents.
Negligent Security– when an individual injured by a third party tries to hold the owner or tenant of the property where the criminal injury is inflicted liable.
Nursing Home Negligence and Abuse- any type of harm that an elderly person suffers while staying at a long-term facility.
Pedestrian Accidents– a pedestrian that is injured while biking, walking, or running can seek compensation.
Personal Injury– when another person or corporation violates safety rules and causes you injury or damage.
Property Damage– many property damage cases deal with an insurance company.
Semi-Truck Accidents– these cases are similar to automotive accidents.
Train Accidents– if the railroad personnel is found to be liable, you can seek compensation for injury caused by the train accident.
Slip or Trip and Fall Accidents- this can include defective stairs, wet floors, uneven ground, or other property-related flaws or oversights.
Spinal Cord Injuries– according to the Mayo Clinic, this includes injury to "any area of the spinal cord or nerves at the end of the spinal canal which often results in permanent changes in strength, sensation, and other body functions below the site of the injury."
Workplace Accidents– being injured caused by accidents at work can be caused by machinery or equipment, falls, motor vehicle accidents, and other related accidents. Depending on the accident and injury, you could be eligible for compensation.
Wrongful Death– these allegations are brought against someone who has caused another person's death.
When someone fails to use reasonable care to avoid causing loss or injury to another person negligence occurs. This can happen when one person carelessly injures another.
Truskett Law Firm offers services for personal injury, car wreck injury, semi-truck injury, surgical injury, property damage, wrongful death, catastrophic injury, insurance disputes, nursing home negligence, unintentional falls, pedestrian injury, defective products, injuries from animals, and birth injuries.
Types of Personal Injury Compensation
Lawyer fees can be paid in several different ways. This can include contingency fees, hourly rates, and flat fees. A majority of personal injury lawyers work primarily on a contingency fee basis. A contingency fee allows the lawyer to receive a percentage of the client's recovery as a fee. However, if the claim is not successful, they do not recover a payment.
In some jurisdictions, or depending on the retainer agreement, the amount of a legal fee may vary depending on whether a case is settled after a lawsuit is filed but before trial, before a lawsuit is filed, or if the case does go to trial.
Personal Injury Lawyer Qualifications
For a lawyer to represent your case, they must have the required qualifications. A personal injury lawyer must qualify to practice law within the jurisdiction in which the lawyer practices. For many states, they must additionally pass a written ethics examination.
They can also take continuing legal education (CLE) classes to understand developments in the law or new practice areas. Additionally, lawyers can become certified as specialists by completing a specialty certification program accredited by the National Board of Legal Specialty Certification (NBLSC). Many state bar associations also require a personal injury lawyer to pass the Multistate Professional Responsibility Examination (MPRE). This focuses on professional behavior.
Ethics and Values
A lawyer should provide diligent representation to clients. Rules of ethics govern this relationship between attorney and client. In the U.S., lawyers are regulated by codes of conduct established by state bar associations. These associations have the power to take disciplinary action against those lawyers who violate professional or ethical regulations.
Usually, contingency agreements between lawyers and their clients are required to be in writing. States may limit the amount that may be charged as a contingency fee to a specific maximum percentage of the recovery amount.
Truskett Law's core values help us maintain satisfactory ethics in our work on behalf of clients. Our core values include community, safety, educating their clients, and advocacy. These make up the foundation of our core values and are why we do what we do. Truskett Law is here to impact the community and the lives of the people we help.
What a Personal Injury Lawyer Does
Before a lawyer accepts a new case, they typically interview the potential client to evaluate their situation and determine the basic facts and potential legal claims that may be made, evaluate the strength of the case, and identify possible defendants.
The lawyer can decline to accept a case if the lawyer does not believe the legal claims will succeed in court or if the cost of litigation exceeds the amount that can be recovered from the defendants as compensation.
When you meet with a personal injury lawyer, they should explain your rights, provide advice, and potentially represent you in court. A personal injury lawyer can explain how an accident or different legal issues affect a person's rights. This can vary from state to state.
They can also walk a client through the system to help them understand complicated legal procedures, interpret medical and insurance information, and navigate the paperwork required in personal injury cases. A personal injury case may not always result in a trial. However, some cases do go to trial, and your personal injury lawyer can represent you and your case well.
Personal injury lawyers can also include:
Investigating Claims – Personal injury firms may have their investigators document the scene of an accident, develop theories about how the incident occurred, and interview witnesses.
Gathering Evidence – They may gather evidence to support the plaintiff's claim, such as any police or incident report, witnesses, or obtain witness statements, and pictures, property damage, camera footage, or other evidence.
Negotiating with Insurance Companies – Lawyers can review your policy details and determine the maximum compensation level that may be available based on the specific circumstances of your case. They may also take care of all communications with the insurance company.
Sending Demand Letters – They may send a demand letter to an insurance company after a thorough investigation. A demand letter states the accident's facts and demands a certain amount of damages for the injury that the defendant caused.
Preparing Pleadings – A personal injury lawyer may make a complaint against the defendant. This sets out the legal arguments regarding why the defendant is responsible and states damages the client is seeking. Generally, the defendant has 30 days from the receive date to prepare to answer it.
Conducting Discovery – The discovery process includes sending interrogatories to the defendant to ask for specific information, which may consist of deposing parties, witnesses, and experts.
Representing Clients at Trial – If a case proceeds to trial, a personal injury lawyer will provide you with representation in court.
When You Need a Personal Injury Lawyer
Truskett Law has more than a decade of experience handling personal injury cases and is ready to work for you! We are reliable, dependable, and accessible to our clients. We cover a wide variety of personal injury cases and practice personal injury law exclusively. We care about you and your case. If you live in Oklahoma, contact us today for more information!