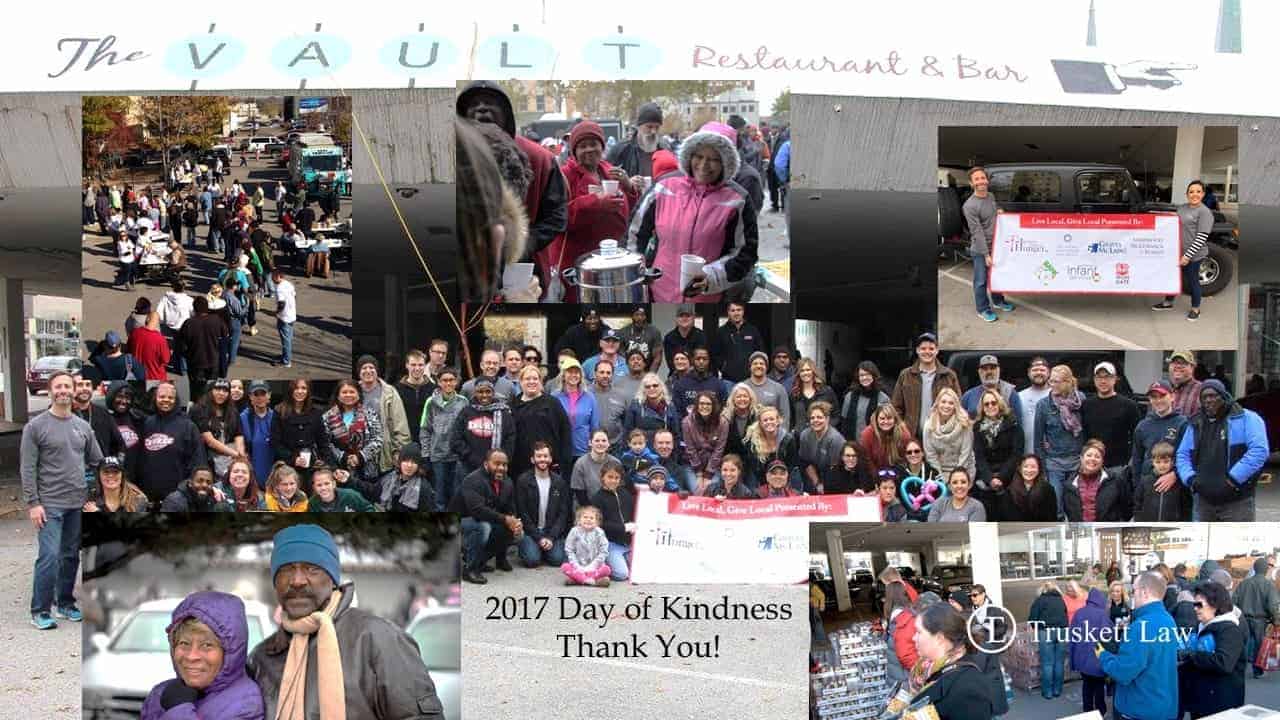 20 Dec

TLF 2017 Day of Kindness Update: Over $103,000 Raised Through Lawyers Fighting Hunger
For the last four years, we at Truskett Law firm have participated in Lawyers Fighting Hunger's state-wide event through our annual Day of Kindness, raising awareness & funding, and reaching out to feed Tulsans in need during the Thanksgiving season.
"It's one of the best days of the year!" said founder John Paul Truskett, who spent the day connecting with people and handing out food for Thanksgiving dinner baskets.
Lawyers Fighting Hunger is a state-wide cooperative of legal professionals dedicated to the cause of feeding hungry Oklahomans. Started in 2009 after many public food-providing agencies had their funding cut, the group has worked to fill in the gap, feeding thousands of families at Thanksgiving over the last eight years.
Oklahoma is the 10th hungriest state in the nation, with over 656,000 Oklahomans struggling with food insecurity every day, according to the Oklahoma Food Bank. Truskett Law Firm and Lawyers Fighting Hunger see this as unacceptable, and though we cannot solve the problem completely, we have decided to do what we can.
This year, Lawyers Fighting Hunger raised over $103,000.00 for its Thanksgiving event, with a total of over $600,000.00 since it began. We are so proud and privileged to be a part of such a great organization that helps so many people.
Special thanks to all our partners, supporters, and all those who helped make this year's Day of Kindness such a great success!