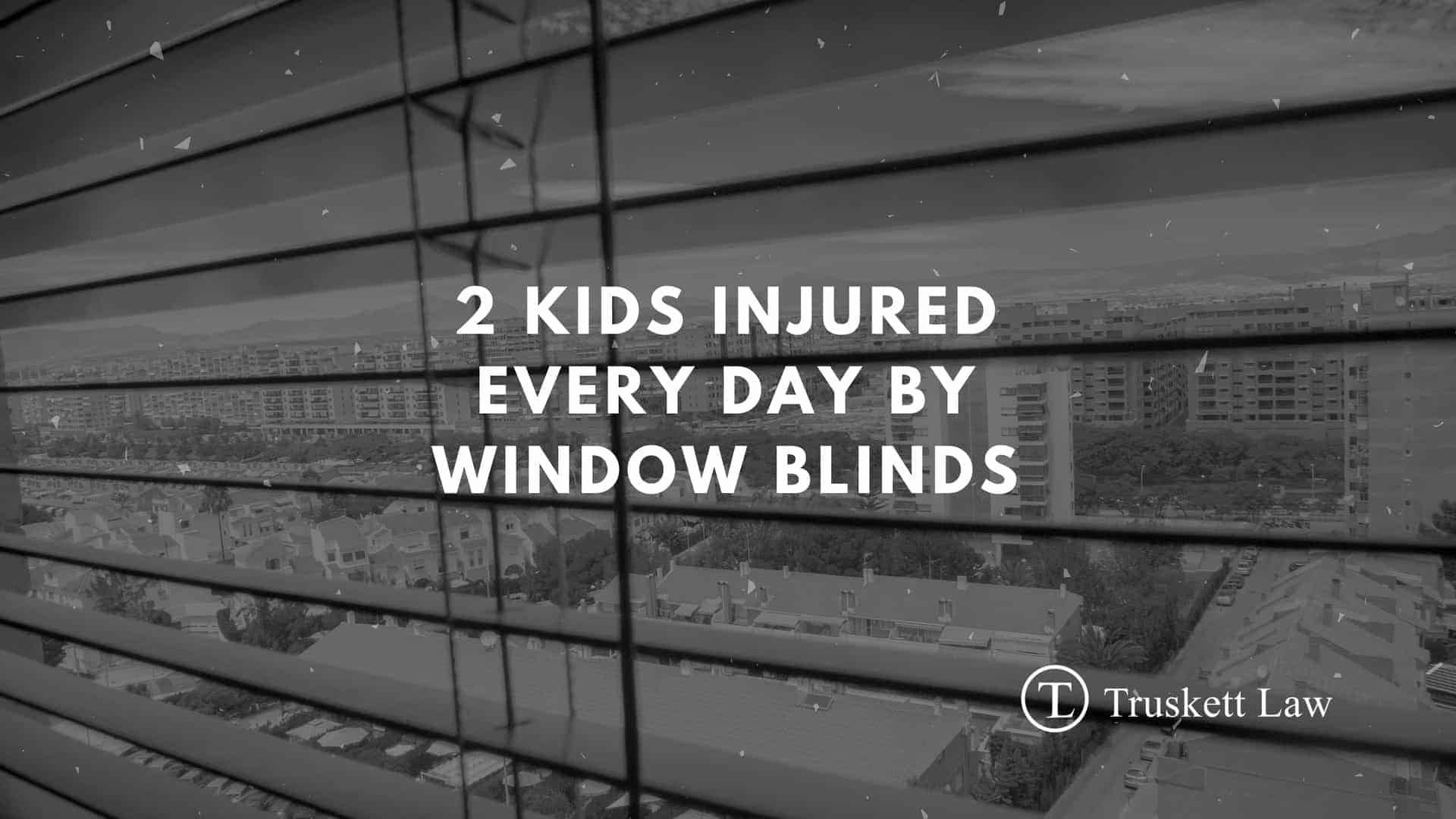 18 Jan

Two Kids Injured Every Day by Window Blinds

Window blinds are involved in two child injuries every day and nearly one child death every month, according to a new study.

The study, published in the medical journal Pediatrics, found that nearly 17,000 children under 6 were treated in emergency rooms for window-blind related injuries from 1990 to 2015. In addition, during the 26-year period, 271 children died from injuries involving blinds.

So why are blinds so dangerous? And what do parents and homeowners need to do in order to keep kids safe? Here are answers from the study and advice on how to be as safe as possible.
Injury From Falling Blinds
Falling blinds accounted for the vast majority of injuries. Most of these injuries were minor, requiring no hospitalization.
Injury And Death From Entanglement
Entanglement in the cords of blinds or shades accounted for just under 12% of all cases but was associated with almost 80% of the 726 hospitalizations and more than 94% of the 271 child deaths that occurred during that period.
The most important thing to know: almost ALL of the hospitalizations and deaths involved exposed cords.
3-Yr Old Dies in Tragic Window-Blind Accident
What Can Parents and Homeowners Do?
Dr. Gary Smith, who authored the study, wants to require window blind manufacturers to sell blinds with unexposed or inaccessible cords. As parents, we need to consider whether it's worth having the convenience of these types of window coverings. Anything with exposed cords poses a serious danger, particularly to children.
The study showed that most of the deaths occurred when the children were under the supervision of their parents but had either gone to bed and were looking out a window, or parents had left the room, often just for a few brief moments.
Our advice:
If possible, use window coverings without cords.
If you do have blinds, make sure the cords are inaccessible to children at all times.
Don't leave children unattended in rooms with blinds or shades with cords.
If you or a loved one have been injured or a loved one has been killed, you may have a legitimate case. Please do not hesitate to call Truskett Law at (918) 392-5444 today. Your consultation is free and confidential.