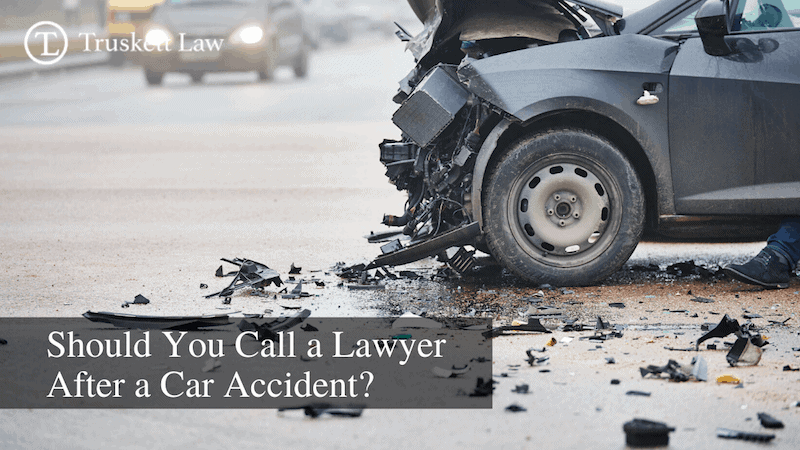 22 Jul

Should I Call a Lawyer After a Car Accident? What You Need to Know
Contacting a Lawyer After a Car Accident
It's challenging to know when you need to call an attorney after a car wreck. Sometimes car accidents can be life-changing and may require a lawyer to sort out legalities. While other times smaller accidents can be less complicated. However, even these more minor wrecks can have long-lasting, significant effects on your life or health.
So, when should you call a lawyer after a car accident? As a general rule, if you do not feel comfortable handling your claim on your own at any time, for any reason, you should consult with a personal injury lawyer. Personal injury lawyers provide legal services to those who claim to be injured, physically or psychologically, due to the negligence of an entity, government agency, company, or another person. This includes traffic collisions.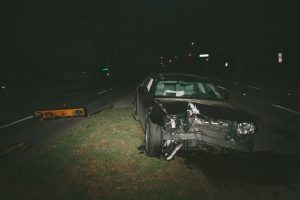 Generally, contacting an attorney depends on what precisely happened and what injuries were suffered. If you are not hurt, you may not need to contact a lawyer.
However, if you are injured, and especially if your injuries are permanent, you should contact a lawyer to help settle your claim. You will need to use your best judgment when reviewing the accident to see whether you should contact an attorney. A minor accident with no one injured can often be resolved through insurance.
What to Do After a Car Accident
After a car accident, it is easy to be overwhelmed or shocked by the initial crash. The first thing you should do is call the authorities. If anyone involved in the car wreck needs immediate medical attention, it must be sought. If medical care is not immediately required, you should gather as much information as possible.
Document as much of the accident scene as possible by taking photos. Photograph property damage, your injuries, any traffic signals that the at-fault driver may have ignored or violated. These can help settle a dispute over who is at fault.
Taking notes, pictures, and writing the other driver's information down are essential after being involved in a car accident. You should make sure to write down the other driver's name, license number, insurance information, and contact information.
You should give the other driver your information for their needs too. You can also exchange information with anyone who was a witness to the accident. However, you should not engage in any other conversation about what happened or take the blame for the accident until talking to legal counsel if it is not your fault.
Next, if needed, you should seek immediate medical attention. Even if your injuries do not seem serious, it is best to have them checked by a doctor in case you have an injury that does not seem obvious. Ensure that you keep any documentation related to your injuries as proof of any expenses accrued as a result of the accident.
It is also crucial to follow the doctor's orders regarding additional treatment, medications, and any further testing. If you do not follow the doctor's instructions, an insurance company can argue that your injuries were not as severe as you claimed them to be.
Lastly, you can hire a personal injury attorney. 
Calling a Personal Injury Lawyer After a Car Accident
Many people may not be sure whether they need to contact a personal injury lawyer after an accident. How do you know your case justifies contacting an attorney? If the accident you were involved in caused any severe injury that required you to go to a doctor, you should consult with a personal injury lawyer about your legal options.
Attorneys can also help in accidents that result in fatalities. If you believe you were injured due to another person's negligence, you should get in touch with an attorney to discuss filing a personal injury claim.
If you decide to start trying to settle a claim but are struggling with an agreement with the insurance company, a personal injury attorney can help handle negotiations on your behalf. It can be best for an attorney to handle negotiations, but a personal injury lawyer can step in anytime you are struggling with a claim.
By allowing an attorney to handle things from the beginning, you have less chance to say something that the insurance company can take out of context or misconstrued to use against you later.
A personal injury lawyer can also help in the event an insurance company is acting in bad faith. This happens when an insurance company denies you the coverage you have paid for, refuses to pay the claim before even investigating, fails to pay the claim in a timely manner, or does not explain why your claim was denied.
An attorney can help you maneuver these situations. If you aren't sure you should hire a personal injury attorney, contact them to discuss the accident's details and determine if you have the right to file a personal injury claim.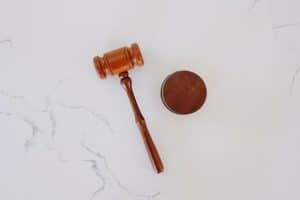 Here are a few examples of when to contact an attorney as soon as possible:
A severe injury occurred such as broken bones that resulted in hospitalization, or a life-altering injury is permanent like paralysis.
The accident resulted in death.
There is an issue with determining who is at fault.
If you are seeking advice on the value of your claim.
Others were involved. This can include pedestrians or other cars.
If the accident occurred in a construction area.
If the police report puts you at fault and does not accurately describe the accident.
If you wish to determine whether an insurer may be acting in bad faith.
If you are not sure of your rights.
If you are confused over the terms of your policy.
If you need an expert to review anything legal you may be confused about in general.
If you generally want to seek advice in settling a claim, you can contact a personal injury lawyer to help you navigate the settlement. Many attorneys often provide free consultations like Truskett. We offer a free case evaluation and can advise you during a stressful process.
How Soon You Can Contact a Personal Injury Lawyer After a Car Accident?
You should contact a personal injury lawyer as soon as you are able after the car accident. You may be contacted by the at-fault party's insurance company and should talk to an attorney before then. A personal injury lawyer can deal with the insurance company on your behalf.
There is also often a statute of limitations for personal injury claims. This means that you will not be able to file a claim to receive compensation for your injuries or loss after a certain period. For most states, the statute of limitations is two years from the date the accident occurred.
When you contact a personal injury attorney, you should give him or her any information regarding the accident. This includes your account of the incident, the other person's contact information, the police report, and any medical documentation. Your personal injury lawyer will help determine what they think your claim is worth. They can also begin the process of negotiating with the insurance company. If an agreement can not be reached, it will go to trial.
Unfortunately, vehicle accidents are prevalent in most busy areas. Many people are left with severe injuries due to another person's reckless behavior. Because of a person's negligent act, all injured parties and victims have the right to legally pursue compensation for medical expenses, lost wages, and other related expenses.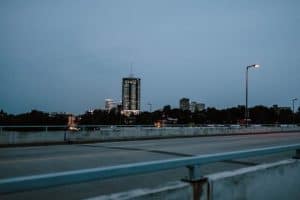 Contact a Lawyer In Your Area
Wherever you call home, you'll want to make sure you contact a trusted car crash lawyer in your area.
If you happen to live in Oklahoma, Truskett Law would be happy to discuss your situation with you. We are a law firm that sincerely cares about you and the details of your case. We make sure that you know your rights and simplify the process while providing clarity for your decisions. Whatever your need for a personal injury lawyer, contact us today!