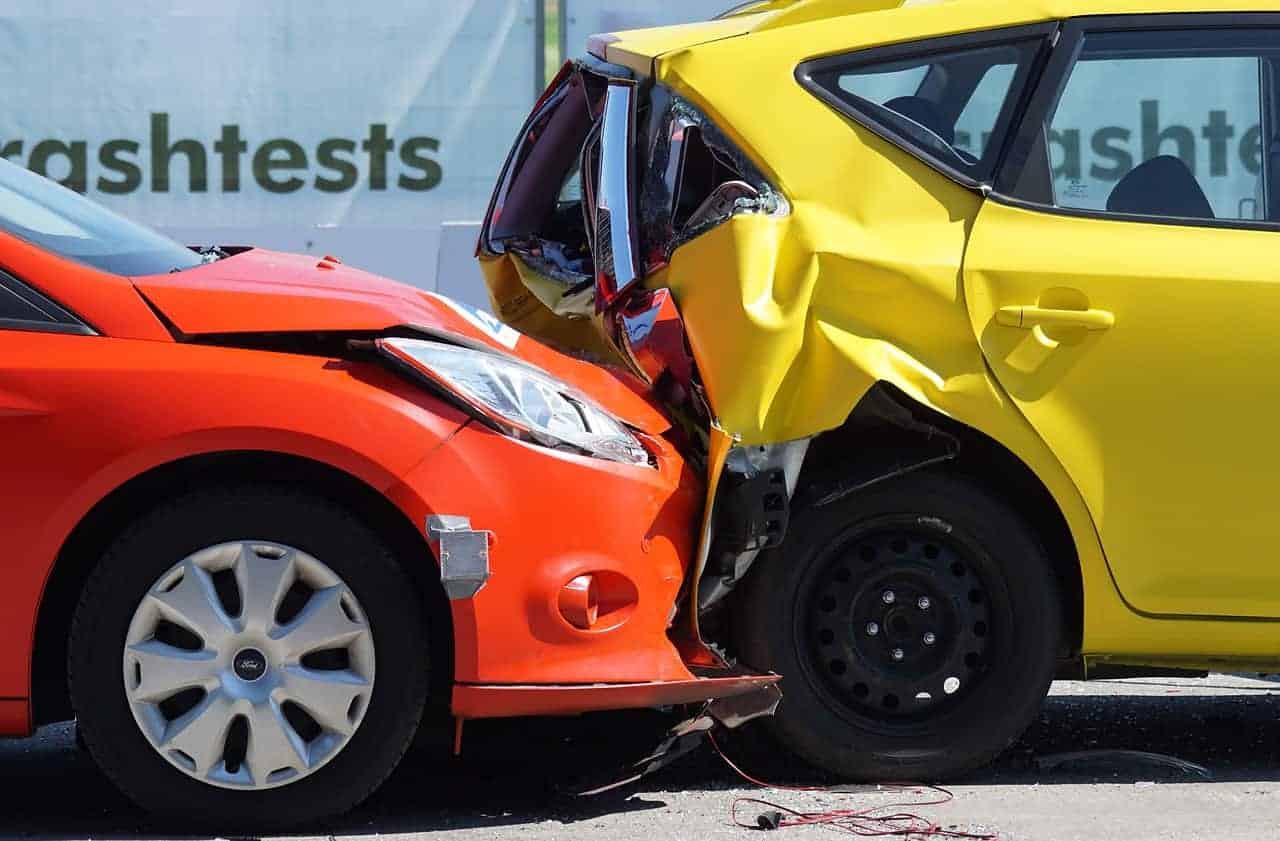 27 Sep

Who Is Tulsa's Best Car Crash Lawyer?
Truskett Law Is Tulsa's Best Car Crash Lawyer
Truskett Law is a personal injury law firm in Tulsa that specializes in many types of injury law including pedestrian injury and car crash injury. They have represented many people in the Tulsa area for personal injury cases.
Truskett Law is a results-based law firm ready to work hard to get their clients the most out of a bad situation. The clients are their first priority and they fight for you tooth and nail to get what you need.
The lawyers in the Truskett office are dedicated to you and your case. They care about you and your needs. When you hire Truskett Law for your personal injury case, you can depend on them and trust them to take care of you as best they can.
What Truskett Law Offers
The services that Truskett Law provides to clients are very specialized. The lawyers in the office are highly skilled in all types of personal injury cases. These personal injury cases include wrongful death, property damage, motor vehicle wrecks, and unintentional falls.
Wrongful Death Cases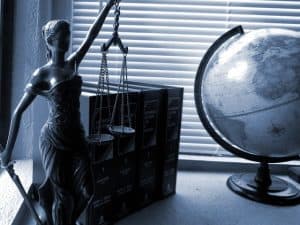 If you had a family member die in a freak accident at work or from negligence of safety, Truskett Law can help you get reparations and restitution for this family member. In the event of the passing of a loved one, knowing that the death was caused by someone else's action or inaction can be a very troublesome situation.
The legal professionals at Truskett Law are not only experienced and skilled in Tulsa wrongful death cases, but are also sympathetic to your unique emotional situation. The lawyers at Truskett Law are respectful of your family's time of grief, while also working to find any answers you may need as well as the payment you deserve for your loss and heartache.
These cases may include motor vehicle accidents resulting in the death of the victim. In this case, you are in good hands with Truskett Law; they are Tulsa's best car crash lawyer.
Unintentional Fall Cases
Many injuries happen each year from slips and falls caused by defective stairs, wet floors, uneven ground or other property-related problems. In these cases, you do not necessarily have to prove that you were being careful, moreover, you need to speak to an insurance adjuster and help them understand that you were not being careless.
A lot of slip and fall accidents can be stopped with appropriate maintenance and care, making a property safe for guests on the property. If these dangers are unavoidable, the property owner is obligated to warn the guests on their property.
If you have slipped and fallen because of negligence of proper safety protocol and lack of diligence to take steps to rectify the danger or warn of it, Truskett Law is the place to turn to get your voice heard.
Property Damage
When a situation occurs that results in damage to your property, an insurance adjuster is called to assess any damage and determine what is to be paid back for said damages. If you are uncomfortable and unsure of the quote given to you by an insurance adjuster after any property damage occurs, hire Truskett Law to represent you and get you the money you deserve for reparations.
Truskett Law specializes in insurance disputes and can represent you while working to get your deserved dividend. No one should take advantage of you, and if they try to do so in such a pressing time, turn to someone you can trust to be on your side and fighting for you.
Motor Vehicle Wrecks
Vehicle accidents are very common in large cities with a dense population like Tulsa. Many people receive serious injuries because of reckless behavior and absent-minded driving. Those injured have a legal right to pursue payment or reimbursement for medical expenses, lost wages, and many other expenses related to the sudden, life-altering accident.
Truskett Law and their office of highly skilled lawyers are able to fight for you and recover these lost expenses and help you find some kind of peace through a very unsure, and rocky time.
They have recovered millions of dollars for their past clients and won't stop until they do it for you, too. They are Tulsa's best car crash lawyer.
What is a Car Crash Lawyer?
A car crash lawyer is a personal injury lawyer who specializes in cases dealing with car accidents and other motor vehicle incidents. These cases require so much care and attention that you can't just get anyone to represent you but need to seek out the best and most diligent lawyers to help you regain justice.
Car crash lawyers are uniquely skilled to take on insurance companies who have underquoted you on vehicle repairs and medical expenses related to the crash. They meticulously pore over every fine detail to make sure you get what is rightfully yours through this traumatic situation.
Truskett Law is Tulsa's best car crash lawyer and offers a free consultation to review your case and find out what you will be able to recover from the claim.
Is It Worth Getting a Car Crash Lawyer Involved?
The answer to this question depends on the severity of the motor vehicle accident. With minor, soft tissue injuries, getting a car crash lawyer may not be necessary, but with severe injury and vehicle damage, a car crash lawyer is the best thing to have to protect and recover what is rightfully yours.
In these more severe cases, the lawyer you hire will look over every detail of your case to find every penny you are rightfully owed for the accident. So in short, if your case is severe, a car crash lawyer can be an invaluable asset in such a trying time and is worth getting involved to represent you in your case.
When to Get a Lawyer for a Car Crash?
This question can be taken in two ways. The first way is, "at what time is a car crash lawyer necessary?" The answer to this question is right away. The moment you are done talking to the authorities about the crash and have been cleared by a medical professional, the next logical step is to contact a car crash lawyer.
The other way to take this question is, "in what scenario is a car crash lawyer needed?" These scenarios include a car crash that was your fault and a car crash that was not your fault.
Car Crash that Was My Fault
If you are at fault for a car accident, it could end up costing you a certain amount of both money and hassle, depending on specifics in your situation. In these situations, with tensions and adrenaline running high, it can be hard to keep cool, calm, and collected.
If you are at fault for the crash, check with an attorney about your state's specific laws involving fault in a car crash and see if you may need to defend your rights in court for any reason.
Car Crash that Wasn't My Fault
In the event that you are caught in a car crash that was not your fault, do not be afraid. These are delicate situations that require poise and confidence. You may have quite a few emotions swirling around in your head, but think clearly and determine what really happened.
You are not required to hire a car crash lawyer after you get into an accident that was not your fault, but doing so can help you avoid getting wrongfully accused of fault for the crash as well as recover any monetary value involved with the accident and subsequent events.
If you get into a car accident that is not your fault, there are car crash lawyers who can determine if your case is worth pursuing reparations. In these instances, you may be entitled to vehicle repair money, reimbursement of wages, and medical bill payment.
How are Car Crash Lawyers Paid?
When represented by a car crash lawyer, they work tirelessly to grind through every painstaking detail of your case and find any and all pertinent information to get you all the money you are owed in a settlement. Most of these lawyers work long hours for years on cases until they finally get to appear in court.
The average fee for car crash lawyers 33% of the total settlement out of court. Some are lower and some higher than that. Truskett Law is dedicated to win your cases and reach settlements that benefit you. Since they are results-driven, they don't see a penny until you do.
If your case ends up going to court, the fee tends to increase to around 40% for the extra work required to set up witness testimony, deposition, and private investigation to acquire all necessary information pertaining to your case and the people it affects.
With simple math we can see that if the case is settled out of court and the settlement reached is totaled at $100,000, your car crash lawyer receives $33,000 for his services. Similarly, if the case goes to trial and you are awarded $100,000 in reparations and payments for all expenses related to the crash, your car crash lawyer receives $40,000 from this settlement for his services.
They want to make sure that you are represented with honesty, integrity, and grace. Going through a trying time is hard enough, and they understand that you aren't in a position to be spending more money on monthly lawyer fees. They care about you, not about money.
Will My Case Reach a Settlement?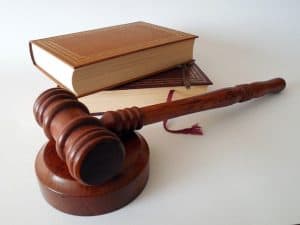 Most car crash cases reach a settlement before a courtroom is even in any thought processes. Court cases are very expensive and most insurance companies will pay out a settlement to avoid shelling out even more money for a legal battle that they may or may not have to pay even more money as a result of losing the case.
The only time your case will go to court is if you and the opposing party cannot agree on the proper amount to compensate you. However, statistics show that most parties do come to an agreement before the case enters the court.
Only about 5% of personal injury cases involving car accidents ever see the inside of a courtroom, so don't be surprised if a settlement is reached very early on or right before the case is scheduled for a hearing in front of a judge.
What Is the Average Settlement for a Car Crash?
The average settlement for a car crash in 2017 was $24,000, but don't assume that you will get exactly $24,000 for your settlement. It could be a lot more or a lot less depending on the variables within your situation.
There are two major factors that affect your settlement payout. These factors are how much the insurance company is willing to payout and the extent of your injuries. Both factors are different for every case and require a professional car crash lawyer to determine what is fair for a settlement.
If your injuries are not severe, you are likely to receive less in the total settlement because of the low monetary value of your medical bills. Based on the situation, you can also claim psychological trauma from the incident and ensuing process to reach some sort of settlement, but the payout for this varies drastically and has a lot to do with the insurance company's policies.
Truskett Law is a wonderful law office with skilled and committed car crash lawyers who are able to bring results to their clients while maintaining an environment of compassion and care for their clients. This sets them apart from many other law offices that deal with personal injury cases and motor vehicle accidents.
Their results speak for themselves, they have helped recover millions of dollars in settlements for their clients to get them the recovery that they deserve. This is what makes them Tulsa's best car crash lawyer.
If you are in need of a personal injury lawyer due to a car crash, don't risk it, call Truskett today. They will give you a free consultation to determine how much your case can recover for you.