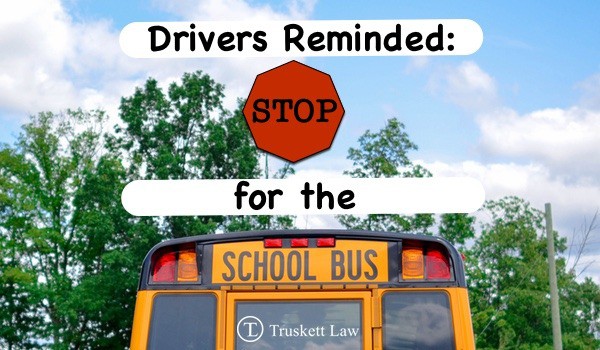 22 Oct

Tulsa Drivers Reminded To Stop For The School Bus
The union that represents Tulsa Public Schools bus drivers held a news conference Tuesday, August 22, to promote safe driving around the big yellow buses that take students back and forth to school every day.
AFT Local 6049 launched the "Stop for the Bus – Our Kids Are Worth the Wait" campaign to remind other drivers that any time a school bus is stopped, there is a high chance that children are nearby. Oklahoma law requires drivers to stop when they approach a school bus that is either flashing its lights or has the stop sign out. This law applies whether you're facing the bus or behind it.
"Be mindful that they may well be loading or unloading children, and they are like a magnet for children," said Ed McIntosh, Tulsa American Federation of Teachers. "They are going to come to that bus."
McIntosh said that Tulsa school bus drivers receive safety training, but it's up to the other drivers on the road to keep our kids safe as well.
Mayor G.T. Bynum and other leaders added their support to encourage drivers to be careful in school zones and anytime they see a bus coming. Tulsa Public Schools has 200 school bus drivers that daily drive 146 routes through town.