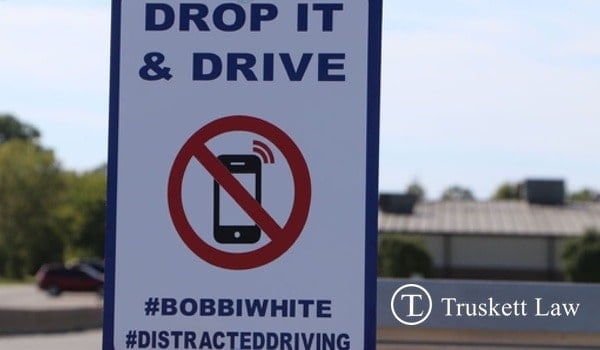 29 Aug

Back to School Safety: Drop It and Drive

The summer season is coming to a close, and that means that school is just around the corner. However, students aren't the only ones uneasy about the first day of school.

With the start of a new school year comes new safety hazards that have many parents worried, from their children walking to school to the cleanliness of school facilities.

However, one organization is doing its best to give parents one less thing to stress about this school year. The Drop It and Drive campaign is making its way into many Oklahoma school districts. More than 60 school districts and towns in Oklahoma now have these signs.

The movement encourages drivers to put down their phones in order to stop distracted driving.

"We're hoping this campaign can be a stepping stone to showing our children that they need to make better choices," said Gail Lambert, organizer of this campaign. Lambert's daughter, Bobbi White, was killed by a distracted driver in a construction zone on Highway 169 near Owasso last year.

Even if you don't have children in school, be sure to brush up on these simple safety tips!
Back-to-School Safety Tips:
Be aware of school zones and their speed limits
Do not pass busses, even if they are stopped
Watch for more cyclists and pedestrians than normal in the morning and afternoon