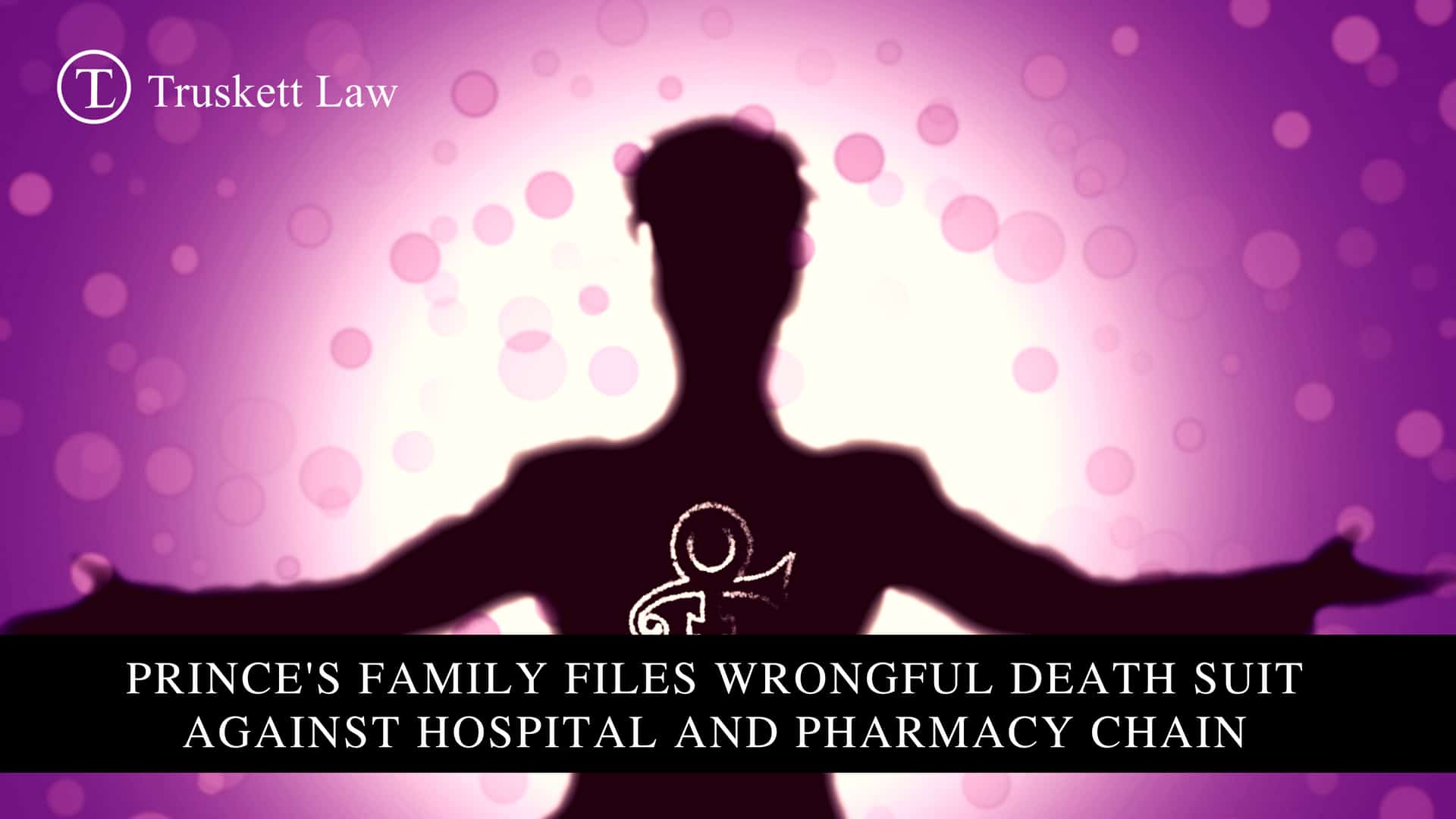 14 May

Prince's Heirs Bring Wrongful Death Lawsuit
Hospital and Pharmacy Chain Sued
The family of the legendary musician, producer, and artist, Prince, have filed a wrongful death suit in connection with his fatal overdose in 2016. Attorneys filed the suit against an Illinois hospital and against Walgreens Co.
The Allegations
On Minnesota Public Radio, reporter Matt Sepic said that the family's attorneys have made allegations against Trinity Medical Center in Moline, Illinois. On April 15, 2016, Prince's plane had to make an emergency landing in Moline and he was subsequently treated at the hospital. The allegations state that the facility failed to diagnose and properly treat Prince's drug overdose at that time.
The hospital administered two doses of Naloxone to the 57-year-old singer. Naloxone is designed to reverse the effects of an opioid overdose. The lawsuit alleges that Prince's death a week later, on April 21, was a direct result of the inadequacy of this treatment.
The Investigation
Mark Metz, an attorney in Carver County, Minnesota, provided details of a two-year investigation into the star's death. The investigation concluded that a counterfeit Vicodin pill was the culprit. The pill had been laced with a powerful and dangerous opioid called fentanyl. The problem was, said Metz, that investigators had no evidence as to who gave the pills to Prince. Therefore, no one could be charged with his death.
According to the Associated Press, Prince "refused medical tests but was asked what drugs he took. Documents show a pill that he had with him, which was marked as Vicodin, was sent to the pharmacy for testing. A hospital pharmacist said it appeared to be Vicodin and returned it to Prince." This may have been a deadly decision.
Since the pill "appeared to be Vicodin," but no one actually tested it, the hospital may be negligent. It was the counterfeit "Vicodin" which contained the dangerous opioid that ultimately killed Prince. It is highly possible that the hospital returned to him the contaminated drug that killed him.
According to a New York Times report, "Based on documents related to the criminal investigation released on Friday, prosecutors believe that Prince had likely overdosed [on April 15] on what he believed to be prescription opioids like Vicodin, but were actually black market versions containing the much more powerful synthetic opioid fentanyl. Authorities determined that, without knowing, Prince most likely took a counterfeit drug containing fentanyl" which led to his untimely death nearly a week later.
Medical Irresponsibility
In addition to the hospital, the attorneys are including Walgreens Co. in the suit. The suit alleges that pharmacists at two of Walgreens' Minnesota branches dispensed "prescription medications not valid for a legitimate medical purpose." Tragically, this kind of irresponsibility is all too common.
John Goetz, an attorney for Prince's heirs, says his death could and should have been prevented. They have filed the suit in Chicago's Cook County, claiming that if pharmacists and doctors had done their jobs, Prince may still be alive. Both the pharmacy chain and the parent company of the hospital declined to comment.
Goetz said, "We will have much to say when the time is right…We have client interests to protect at the moment, including our theory of the case. What happened to Prince is happening to families across America. Prince's family wishes, through its investigation, to shed additional light on what happened to Prince. At the same time, further light on the opiate epidemic will hopefully help the fight to save lives. If Prince's death helps save lives, then all was not lost."
Accountability
At Truskett Law, we believe in accountability. If you believe you may have a wrongful death claim, the best thing for you to do is to call us now. The longer you wait, the more difficult it may be. However, if you call us now, we will listen to you carefully and tell you honestly if you have a legitimate case. Remember, the consultation is always free and always confidential.