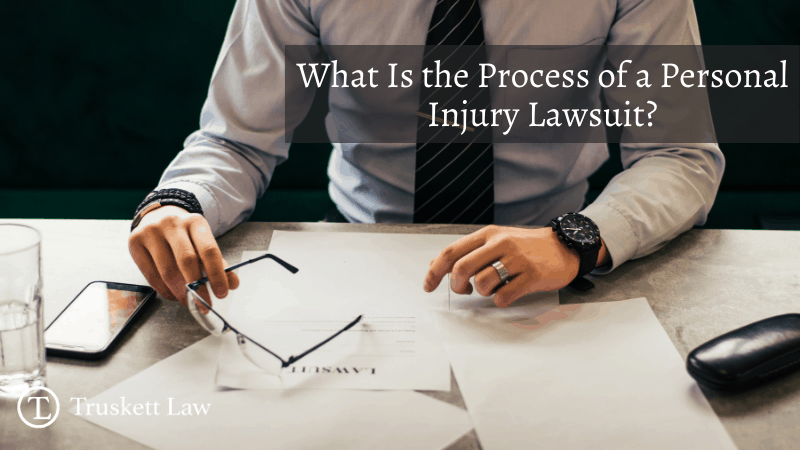 24 Apr

What is the Process of a Personal Injury Lawsuit?
Understanding the Personal Injury Lawsuit Process
No one likes going to court. It takes time and energy, but, at times in life, it may be necessary. Unfortunately, accidents happen every day and anywhere in Tulsa. If you were injured in an accident which resulted in a personal injury, you might wonder what the next steps are after deciding to seek legal compensation. Where do you go? What does the legal process of a personal injury lawsuit look like? Who is the best Tulsa personal injury attorney? We've got the answers to all of these questions!
So, what is the process of a personal injury lawsuit? Typically, a personal injury case revolves around a personal injury resulting from an accident. Before you start the process of filing a personal injury lawsuit, you'll want to gather as much information as possible. First, if you need medical attention after an accident, seek it immediately. If you or anyone else involved in the accident don't need immediate medical attention, begin to gather as much information as possible.
Document your accident as well as you can through notes, photos, writing down information, police reports, witness statements, medical bills, medical records, employee records to show lost wages, insurance policy information, and pain journals. This evidence will help support your case if it goes to trial. Don't feel like you have to gather all of the evidence yourself. Your attorney will help investigate your case and gather evidence. You should still collect information, but it can be incredibly overwhelming to try and manage everything yourself.
Filing a Personal Injury Lawsuit
When you start the process of filing a personal injury lawsuit, you'll meet with a personal injury lawyer for an initial consultation. If you decide to file a claim, you and your attorney will file the appropriate court documents. Your attorney will help to investigate your case. Both parties will submit documentation and evidence.
Your lawyer will often try to settle on your behalf before a case goes to trial. If you are unable to reach a settlement, your personal injury lawsuit will go to trial. When you settle, your attorney will collect and distribute your compensation. There may be post-trial motions and appeals which involve your case going to a higher court. Although, the likelihood of your case going to a higher court is rare.
Personal Injury Consultation
Every personal injury case is unique and can vary in its details. The process starts when you meet with a lawyer for a consultation. During the consultation, you'll share your situation, and the attorney will provide an initial case review. You'll discuss the nature of your accident, the extent of your injuries, and other additional details of your case.
During a consultation, you should feel free to ask any questions to the personal injury attorney. They'll also have a list of questions for you to answer. You can use the consultation to talk about the specific circumstances of your case. You may want to cover topics such as whether the other party was negligent, who to seek compensation from, your medical costs, and your legal options.
Think of this consultation as being an interview by both you and the personal injury lawyer to see if you're both excellent fits for each other. After discussing your case's details, a lawyer can then advise you on the best course of action to take. They'll also be able to talk to you about different types of compensation available.
You'll also want to discuss any fees or payments you'd make in the future. Most attorneys work on a contingency fee basis, meaning they don't get paid unless they secure their clients' compensation. Truskett offers a free case evaluation! You can call us today to schedule your free personal injury consultation.
Court Documents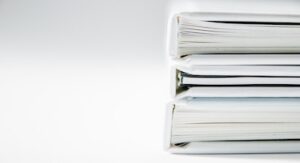 If you and your lawyer decide to move forward and work together, your attorney will then file and serve a complaint and file all other required documents. On the complaint, the party you are filing the lawsuit against will be listed as the defendant.
The person who files the lawsuit, you, will be listed as the plaintiff. The complaint will also state the legal basis for holding the other party responsible, the nature of your injuries and accident, and the types of damages you seek. The defendant will file an answer to your complaint.
After both parties have filed and serve the initial documents, they'll start the process of formally exchanging evidence. Your attorney will send a list of questions to the defendant. They can also submit a request for documents.
Both sides can also take sworn statements, also known as depositions. Your personal injury attorney may also consult with a medical expert or an accident reconstruction expert. These experts can help your lawyer to understand or defend your case and provide reports. If your case ends up going to court, these experts may testify on your behalf.
Investigating Your Case
Your personal injury attorney will help to investigate your personal injury lawsuit thoroughly. They'll officially investigate police reports, the scene of the accident, pictures, medical bills and records, witness testimonies, your employment history, and more, as mentioned before. If needed, they may consult accident reconstruction experts, medical experts, and other experts from various fields.
They'll also help to review the opposing party's defense to determine their liability. They can also collect video surveillance and vehicle information after an accident if either is present.
Settlement Before Trial
Typically, attorneys from both sides will try to reach a settlement before a case goes to court. In a settlement, the defendant will agree to pay compensation, and the plaintiff agrees not to hold the defendant liable for their losses. This process starts with the plaintiff making a demand for compensation. The defendant will reply with an offer. This may take some back-and-forth negotiation until a number is agreed upon. Sometimes if there is a lot of negotiation going on, a mediator is brought in to reach an agreement.
It's sometimes better to settle outside of the courtroom. There are many benefits to settling including, guaranteed monetary compensation, quick payout, less risk, and lower costs. It can be more convenient and easier to settle outside of court with a legal professional's help.
However, going to trial may secure you winning more damages than you were initially offered as a pre-trial settlement. There is the chance that you'll lose at the trial with little to no compensation. In a settlement, you can negotiate for fair compensation with the other party.
Personal Injury Trial
If you and the opposing party fail to reach a settlement, your personal injury lawsuit will go to trial. Typically, there are two stages of taking your case to court. First, the jury will determine if the defendant is liable. Second, if the defendant is decided to be liable, they determine the amount of damages.
It's crucial that you work with an experienced legal professional, especially if your case goes to trial. A personal injury trial can last any time from a day, week, month to even longer. Court trials are often rescheduled or delayed due to the judge's schedule.
Post-Trial Process
After you reach a settlement or the court enters a judgment in your favor, your attorney will walk you through the process of collecting and distributing the compensation. This will include the funds owed to you.
If the court enters a verdict in your favor, the defendant may file a post-trial motion to set aside the judgment or reduce the amount of damages a jury awarded you. They could also pursue an appeal, which would involve taking the lawsuit to a higher court to determine if any legal errors occurred at the initial trial. If your case is on an appeal, you and the opposing party may resume settlement negotiations to reduce the amount of time the case is open.
Experienced Personal Injury Lawyers
If you've been injured in Tulsa or the surrounding areas, then talk to the best Tulsa personal injury attorneys! Truskett Law is Tulsa's number one rated personal injury law firm. Our team is reliable, dependable, and accessible to our clients. We want to work for you and dedicate ourselves to your personal injury case. We cover a wide variety of personal injury cases and will help to hold the responsible parties accountable.
We're dedicated to providing fair and honest representation to our clients. As our client, you are our highest priority. We strive to serve you to the best of our ability and ensure that you understand and know your rights. We know that the attorney you choose to represent you in your personal injury lawsuit is essential. That's why Tulsa's number one rated personal injury attorney wants to represent you.
Don't risk it. Call Truskett!