29 Jan

Tulsa Car Crash Attorneys | Truskett Law
Tulsa Car Crash Attorneys | Truskett Law | (918) 392-5444
At Truskett Law, the Tulsa Car Crash Attorneys are well known, respected and are trusted in the Tulsa area. John Truskett has years of car crash experience in the Tulsa metro area. John and his team of car crash attorneys can assist you in recovering compensation following any kind of car wreck, whether it be an SUV, sedan, 18-wheeler, etc. Serving victims of injury cases is Truskett's only goal, and we are pleased with our track record. If you or someone you know has been hurt and would like us to assist you with your claim, contact our law firm today for a free consultation with our Tulsa Car Crash Attorneys. Our experience and kind staff will assist you and create a plan to help you walk through the challenging process of recovery. And the best part about working with us as you're at Tulsa Car Crash Attorneys, it cost you nothing to employ us. Truskett Law works exclusively on a contingency basis, meaning that if you don't win, we don't charge. We only recover a fee when and if we place money in your hands.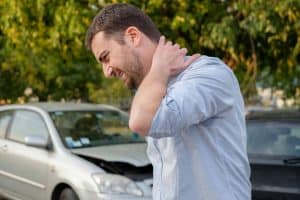 Truskett recognizes that the events surrounding the need for Tulsa Car Crash Attorneys are usually unanticipated, stressful, and often times disastrous. Whether it is a car wreck, truck wreck, or something else; when you need Tulsa Car Crash Attorneys, rely on the skill of Truskett Law. Our Tulsa lawyers are prepared and willing to start working on your case today, regardless of the unlucky circumstance that brings you to us. Our whole legal team is focused on a single word, you. You are the most significant part of our law firm, you, your family, your anguish, your living, and your needs. We promise you the three R's to ensure that you are taken care of:
Respect– Our years of know-how have given our law firm huge respect for those that come to us ready to fight for the justice that they and their loved ones deserve.
Resources– The Tulsa Car Crash Attorneys on our legal team has years of verified practice in their respective fields and are the chief resource we can offer to you and your family.
Results– Let's face it, you are here for results at the end of the day. Truskett Law Firm has made a name for itself by aggressively fighting for, and obtaining huge settlements for our clients.
All Tulsa Car Crash Attorneys that works for us enter each case with a strong amount of respect. That respect allows us to have a large number of available sources that we can use to help accomplish and get the results that you deserve.
Truskett Law | Tulsa Car Crash Attorneys | (918) 392-5444
Truskett Law has proven know-how in all kinds of injury cases, including car crashes, 18-wheeler accidents or any other kinds; and it doesn't even stop there. If you have any questions regarding an injury that may require Tulsa Car Crash Attorneys, contact Truskett today.