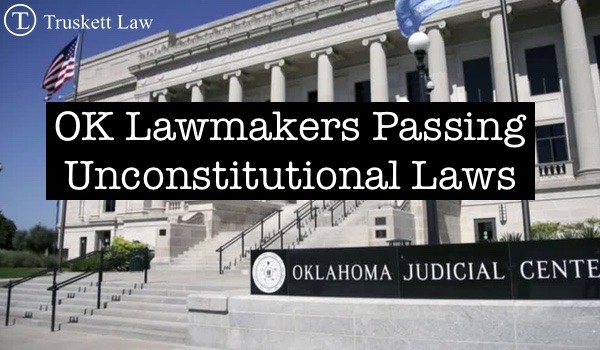 08 Sep

OK Lawmakers Passing Unconstitutional Laws

Sen. Kay Floyd wants to determine how much that has cost the state. Her idea is among 44 interim studies approved last week and assigned to legislative committees. Committee chairs will have the final say on whether a study is conducted.

Officials with the Attorney General's Office, which defends the state in legal challenges, have said they can't put a dollar amount on what the challenges to bills have cost because their staff members are salaried. Floyd, who is a licensed attorney, said it would not be difficult to track how much is spent defending unconstitutional bills if attorneys kept track of billable hours.

Floyd, D-Oklahoma City, said it is not just the money spent defending the bills; there is a non-monetary impact as well – loss of credibility in government.

"If you have lawmakers who can't pass legislation found to be constitutional, that erodes how people look at their government," she said. Floyd has requested the interim study in years past, but it was never done. She hopes this year will be different.

The state's high court is expected to hear oral arguments on the challenges on Aug. 8.