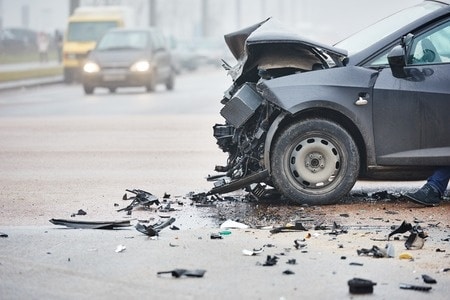 28 Feb

Tulsa Car Crash Lawyers

At Truskett Law we specialize in Car Crash injuries.  Our team of Tulsa car crash lawyers have worked with hundreds of clients that have been hurt in a car crash.  Car crashes occur everyday in the Tulsa metro area.  We have been able to help clients obtain settlements after suffering catastrophic injuries in a car crash.

Local towns and communities where your car crashes might have occurred:
Glenpool Car Crash Lawyers
Supalpa Car Crash Lawyers
Coweta Car Crash Lawyers
Wagner Car Crash Lawyers
Catoosa Car Crash Lawyers
Claremore Car Crash Lawyers
Skiatook Car Crash Lawyers
Tulsa Car Crash Injuries
If you've been injured in a car crash finding a personal injury lawyer that will work for you is critical.  Time is not on your side. You need to seek medical help and let them know the medical issues that you have sustained in the Tulsa car crash.  You also need to find qualified Tulsa car crash lawyers.  Our team of car crash lawyers here at Truskett law have helped hundreds of clients just like yourself to secure settlements to help with medical bills and payments that are due because of their car accident.  When you meet with one of our Tulsa car crash lawyers we will help as you move through the process.
Tulsa Car Crash Attorneys

Finding the right attorney is critical.  Here are some things to look for in finding the right Tulsa car crash attorney to handle your case:
Experience – Our team has years of experience.
Focus- We only practice personal injury law.
Dedication – Our team of Tulsa car crash lawyers are dedicated to seeing you receive the maximum settlement.
Ability – Our track record is that of successful case settlements for our clients.
Community Focus – Making Tulsa a safer place for our citizens and visitors is one of our core values.
Fearless – We are not afraid to litigate if that's what it takes to see our clients receive the maximum settlement.
Education – We want to educate our clients on their rights.
Advocacy – We work for you and will work hard to see you win.
Reviews – Over 150 5 star reviews on Google reviews – Tulsa Car Crash Lawyers Reviews
We have represented individuals in all types of car crash cases.  From small cars to large cars.  We have worked cases with trucks and SUVs.  All over the metro area various types of cars, trucks and SUVs are involve in Tulsa car crashes.  This is why finding the right Tulsa car crash lawyer is of high importance.
Types of Crash Cases We Cover
Truck Crash
18 wheeler Crash
Motorcycle Crash
Minivan Crash
Van Crash
Passenger Bus Crash
Passenger Van Crash
Hold the Rules Violators Responsible
When people have sustained severe injuries in a Tulsa car crash they need to get counsel from on of our Tulsa car crash lawyers to help hold the responsible parties accountable.  Our team of Tulsa car crash lawyers will work for you to see you receive compensation for your severe and sometimes catastrophic injuries.  Don't let the actions of others cause your quality of life to suffer.  Get back to do the things that you've always done by getting the treatment that you deserve.
Specializing in Tulsa Car Crashes
Our team of Tulsa Car Crash lawyers only practice personal injury law.  We aren't working on other types of legal cases while working on your Tulsa car crash case.  We are focused on cases involving auto accidents, car crashes, slip, trip and fall, and various other types of personal injury cases.
Understanding Your Rights
If you've been injured you must seek help.  You also need to be educated about the process of finding medical help and legal counsel.  We will work to help you understand your rights.  In your free case evaluation we will take the time to educate you about the settlement you deserve.
Tulsa Car Crash Lawyers Office
Our Tulsa Personal Injury Lawyers Can Help You Recover from Catastrophic Injuries Resulting from an Auto Accident or Car Wreck

YOU NEED AN EXPERIENCED TEAM OF PERSONAL INJURY LAWYERS TO ASSIST YOU.   Whether you've been involved in a Tulsa car wreck, Tulsa auto accident, Tulsa malpractice, Tulsa slip, trip or fall, Tulsa work related injury or accident, Tulsa wrongful death, or Tulsa product liability, semi truck wreck, or any type of wreck, accident or incident we're here to help.  Our skilled team of Tulsa personal injury lawyers will maximize the settlement from your case and handle the details to help you receive the highest verdicts your deserve.