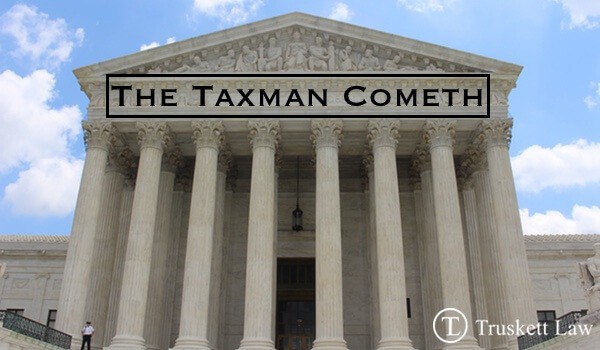 17 Feb

The Taxman Cometh

The plan, proposed by Fallin during a joint legislative session, has many lawyers upset.

Legal services are among 164 categories of services Fallin is proposing to require to pay state, city and county sales taxes. This is in effort to broaden the state's tax base and collect an additional $839.9 million for lawmakers to appropriate. Architectural and engineering fees, dental services, doctor visits and utility services are just a small sampling of other services she has proposed to tax.

"Across the board, lawyers are concerned about increased costs to their clients" Oklahoma Bar Association President Linda S. Thomas said.

Although many lawyers across the board are unhappy with the tax proposition, Fallin says that it could help fill the state budget hole.

Lawmakers expect to have at least $900 million less to spend in crafting the state's fiscal year in 2017.  Officials have declared a revenue failure for the current fiscal year, requiring agencies to cut budgets.

"If we don't adjust our tax structure to reflect this change in commerce, there will be increasing pressure to raise government revenue in less palatable ways," Fallin said.

The initial reaction among engineers was also unfavorable.

"We don't like it," said Kris Sanders, executive director of the Oklahoma Society of Engineers. "We'd rather not do it."

What this could mean for our clients:  Higher costs for legal services. 

We'll keep you updated as things progress.